EMERGENETICS
❯ Revealing preferences
❯ Improving productivity
Understand yourself and others. Unlock the code. Collaborate and communicate effectively.

Emergenetics
Emergenetics gives us a common language to describe our thinking styles and behavioral preferences.  Unlock the "code" of your team members, colleagues and learn how to:
Communicate effectively
Give feedback
Engage them in their (or your) work
Leverage their strengths
Support and lead them through change
"Emergenetics helped me unlock the code on my colleagues–I now know exactly how to influence, support, and lead them!  " – HR Director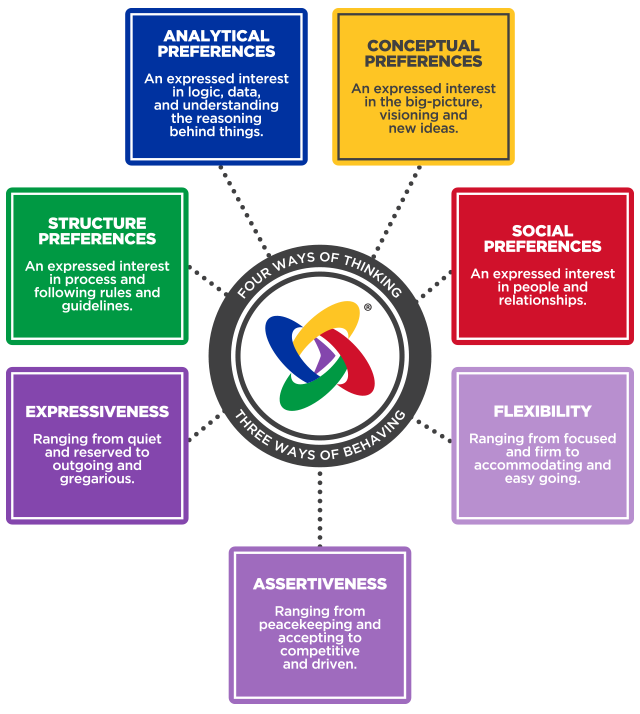 Increase your understanding of yourself and others.
Developed through years of psychometric research, the Emergenetics Profile accurately measures three behavioral attributes (Expressiveness, Assertiveness, Flexibility) and four thinking attributes (Analytical, Structural, Social, Conceptual). The attributes are represented in a clear, color-coded report, making it memorable and applicable immediately.
The thinking styles and behavior preferences provide the framework for understanding ourselves and others with clarity to become more effective.
This in-person or virtual workshop will help:
Strengthen Team Dynamics
Boost Collaboration
Unleash Potential
Improve Productivity
Drive Performance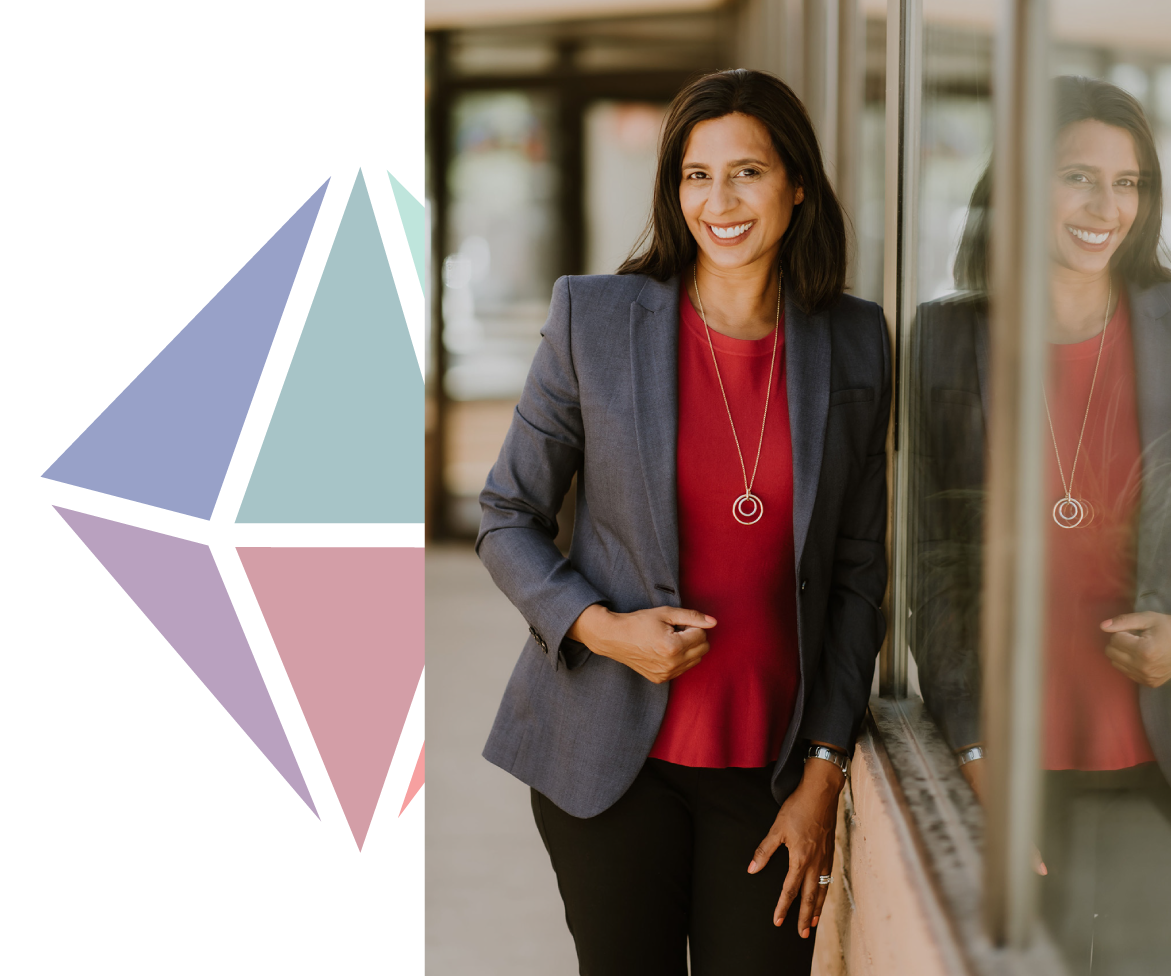 Expertise & Guidance
Engaging, lively facilitation
In a customized Emergenetics interactive workshop or individual debrief, you'll see the value of the thinking and behavioral preferences and quickly understand how to leverage the information to dramatically improve your impact and effectiveness.
Let's talk about how you can use the Emergenetics Profile in your organization.
"Jahnavi did an excellent job facilitating an Emergenetics session for my team. Her energy really brought excitement to the exercises and made the team realize how we could leverage the information to communicate better within our group. She explained the information in a way that was very meaningful. The session has been noted from many team members as a very memorable and enjoyable session."
"Fascinating stuff and so great to see how different everyone is individually but how complimentary we are as a team."
"The instructor was effective in creating a safe space and creative with the delivery of the content to keep all of us engaged."
"Jahnavi approaches learning and teaching with infectious energy. She has an obvious passion for working with people, sharing information and strategies, and connecting with her audience. She was an effective virtual trainer with a large group – a skill I commend! She brought her audience into the virtual sessions and modeled practice of the strategies with positive feedback and encouragement."
Set up a consult to take the first step towards transformation.