EMERGENETICS
Revealing preferences
Improving productivity
Understand yourself and others. Unlock the code. Lead with confidence and ease.

Emergenetics
Emergenetics gives us a common language to describe our thinking styles and behavioral preferences.  Unlock the "code" of your team members, colleagues and learn how to:
Communicate effectively
Give feedback
Engage them in their (or your) work
Leverage their strengths
Support and lead them through change
"Emergenetics helped me unlock the code on my colleagues–I now know exactly how to influence, support, and lead them!  " – HR Director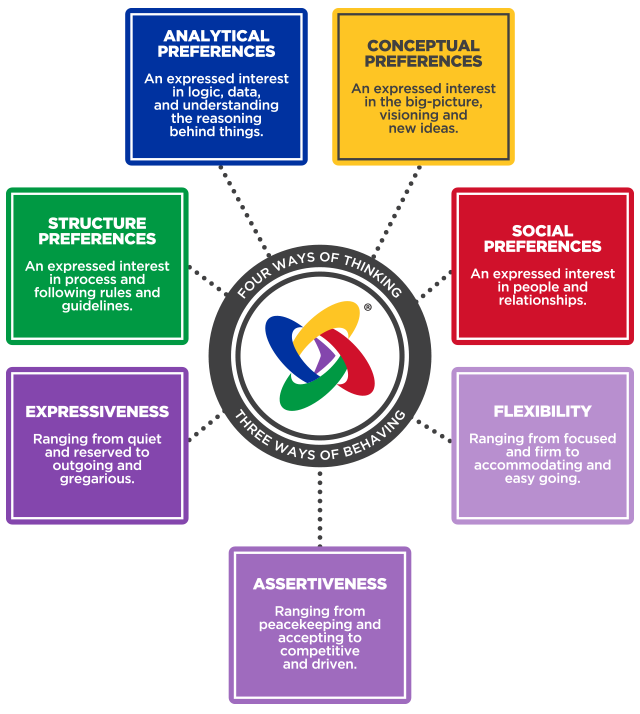 Increase your understanding of yourself and others.
Developed through years of psychometric research, the Emergenetics Profile accurately measures three behavioral attributes (Expressiveness, Assertiveness, Flexibility) and four thinking attributes (Analytical, Structural, Social, Conceptual). The attributes are represented in a clear, color-coded report, making it memorable and applicable immediately.
The thinking styles and behavior preferences provide the framework for understanding ourselves and others with clarity to become more effective.
This in-person or virtual workshop will help:
Strengthen Team Dynamics
Boost Collaboration
Unleash Potential
Improve Productivity
Drive Performance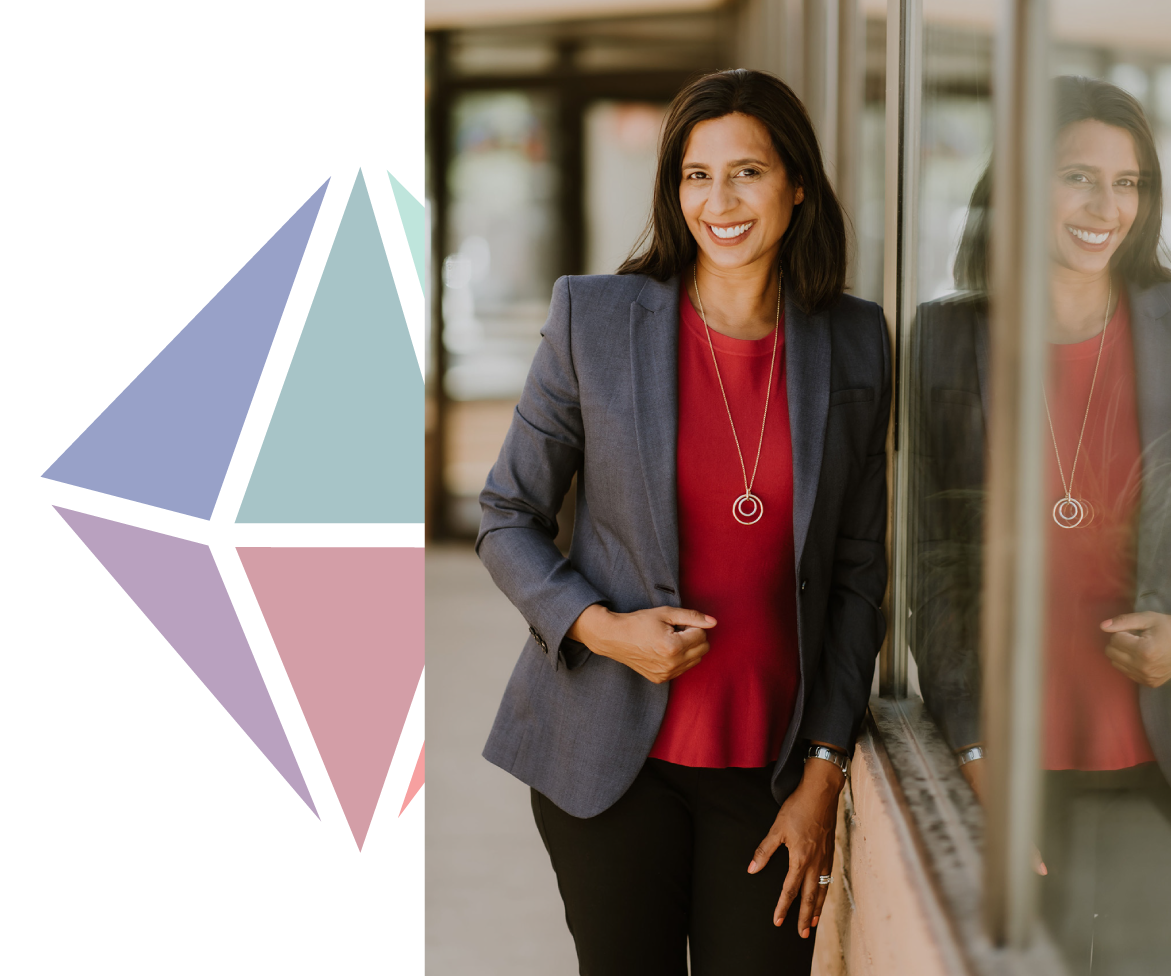 Expertise & Guidance
Engaging, lively facilitation
In a customized Emergenetics interactive workshop or individual debrief, you'll see the value of the thinking and behavioral preferences and quickly understand how to leverage the information to dramatically improve your impact and effectiveness.
Let's talk about how you can use the Emergenetics Profile in your organization.
"Working with her our firm grew, and now things are finally shaping up where actions are producing results, and the business is finally heading in the right direction. I have so much more freedom than before. Workflow and workload are better, I'm more engaged, and the numbers prove it. I wanted the freedom of being a business owner. I got that. Jahnavi is awesome. Enough said."
"Greeting me with patience, honesty, support, and wisdom, Jahnavi helped me begin to truly see myself and my potential. Week after week she moved me from lost and confused to clarity and ease. Her presence, intellect, and willingness to challenge me has kept me growing through what feels like concrete! I can now say that my life is taking a new turn, and my future thrills me. Thank you, Jahnavi, I am eternally grateful to have you as my coach!"
"While the assessment itself provides insights on strengths and areas for growth, it was the experience of walking through the details with Jahnavi that proved to make all the difference. She is inquisitive and intuitive, and her questioning gets to the heart of broadening awareness and perspective. I walked away from our conversation with some actions attuned to my own specific growth goals. I'm thankful for the opportunity to work directly with Jahnavi as I continue this journey of self-awareness building and insight development."
Set up a consult to take the first step towards transformation.