Leadership Coaching — lasting change through a highly customized development experience
Who We Work With
We specialize in leadership coaching to improve the effectiveness of leaders in for profit and non-profit organizations.
Industries
Healthcare
Technology
Financial Services
Creative Agencies
Consumer Packaged Goods
Professional Services
Entrepreneurs
Functional Expertise
Engineering/R&D
Marketing
Finance
Operations/GM
Strategy
HR
Sales
Manufacturing
Client Focus Areas
Preparing for the next level
Addressing leadership gaps
Fine tuning their leadership presence
Wanting to bring joy back into managing others
Leadership
Coached an experienced manager to significantly improve his leadership presence with his team, manager, and peers.
Communication Style
Coached a business owner to identify and change patterns in communication with a business partner that were limiting collaboration and innovation in the firm.
Conflict Management
Coached an individual contributor to view and manage conflict with manager productively with less stress.
Personal Presence
Coached a Director to modify abrasive style and build stronger relationships with cross-functional partners.
"I'm thinking about my role as a leader in a whole new light.  I didn't really enjoy managing others — but I do now and I'm better at it."
"Wow!  As we looked back at this situation with my direct report, I have a new view of the situation and exactly how I want to show up as a leader going forward."
"What was most helpful for me was the question you asked –"What does the other person need here?"  I was able to walk in their shoes and see this from a completely different angle."
"Greeting me with patience, honesty, support, and wisdom, Jahnavi helped me begin to truly see myself and my potential. Week after week she moved me from lost and confused to clarity and ease. Her presence, intellect, and willingness to challenge me has kept me growing through what feels like concrete! I can now say that my life is taking a new turn, and my future thrills me. Thank you, Jahnavi, I am eternally grateful to have you as my coach!"
"While the assessment itself provides insights on strengths and areas for growth, it was the experience of walking through the details with Jahnavi that proved to make all the difference. She is inquisitive and intuitive, and her questioning gets to the heart of broadening awareness and perspective. I walked away from our conversation with some actions attuned to my own specific growth goals. I'm thankful for the opportunity to work directly with Jahnavi as I continue this journey of self-awareness building and insight development."
The Coaching Engagement Process
Before
Meet with sponsor / HR leader*
Meet with client
Clarify what coaching is & isn't
Co-creation of coaching engagement
During
Discovery Session

Assessments and debriefs*
360 survey and stakeholder interviews*

Coaching

Action & Reflection

Feedback
Midpoint report on impact of coaching engagement*
Close
Assessment of progress

Reflection on useful coaching techniques

Report of impact & ROI of coaching engagement*
* Indicates optional elements of coaching engagement
What is coaching?
Coaching is a highly customized, personalized development experience that delivers results quickly.  Coaching is a reflective process — the coach asks the client questions about the situation and the client's beliefs, emotions, and actions.    Coaches raise awareness and responsibility within a client to help them get the results they desire.  Coaches don't give clients answers, we believe the client is fully capable of finding the answers.    
Why is coaching effective?
Coaching is effective because we go deeper than simply identifying new skills or tactics the client could use.  Coaches uncover deeply held beliefs and assumptions that drive the client's current behavior.   With new awareness of what's driving their behavior, clients are able to challenge their previous approach, they "re-think their thinking."    With new insight, clients make more conscious choices of how they want to show up as a leader or colleague, versus falling into previous patterns or traps.  This deeper work enables coaching clients to make significant changes in behavior and close the "knowing-doing" gap.   This is the gap between "knowing" a skill or tactic and actually "doing" it in a way that is authentic and effective.
Is coaching the right solution?
Coaching can be the right solution if the client is engaged, the coach is qualified, and the sponsor is supportive.     
Coaching takes an investment of time.   Coaching engagements are typically six months or longer. Client and coach usually meet three to four times during the first few months of the engagement, tapering to two to three times a month as the engagement continues.   Clients will spend time after coaching sessions planning, taking action (experimenting!), and reflecting — with the intent of trying new behaviors to achieve new and different results.  
Key Elements for an Effective Coaching Engagement
Engaged Client
Has clear growth objectives to achieve
Willing to examine own thoughts, emotions, actions
Open to trying new behaviors
Curious about self and others
Strong desire to get different results
Able to ask for support
Qualified Coach
ICF Certified
Demonstrates emotional intelligence
Understands the client's & sponsor's goals
Listens & reflects to the client
Asks powerful questions
Supports and challenges the client for growth
Helps client understand how they shifted their thinking
Supportive Sponsor
Present & engaged

Articulates the desired behavior change in the client

Willing to see client differently

Supports change in the client
Holds client accountable 
Willing to modify own behavior
Respects confidentiality between coach and client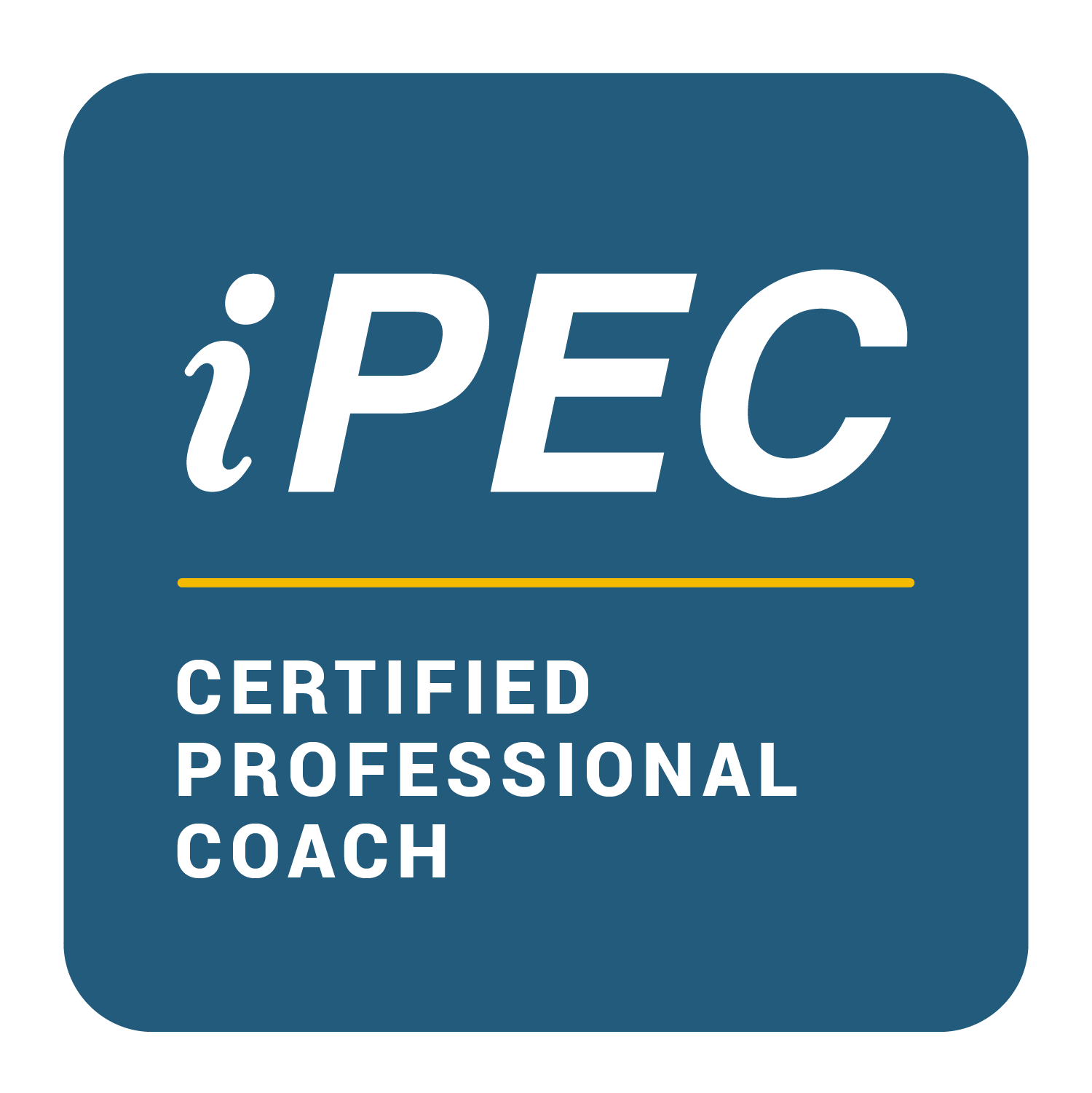 Core Energy Coaching
As iPEC trained coaches, we apply the Core Energy Coaching™ methodology.  This coaching methodology is focused on getting to the core of an individual's challenges by identifying their energy in a given situation and shifting inner thoughts, beliefs, and emotions that block a client's success.  This approach supports sustained change in the client as the underlying motivators of behavior are uncovered and closely examined to determine if and how they support the client's desired outcomes.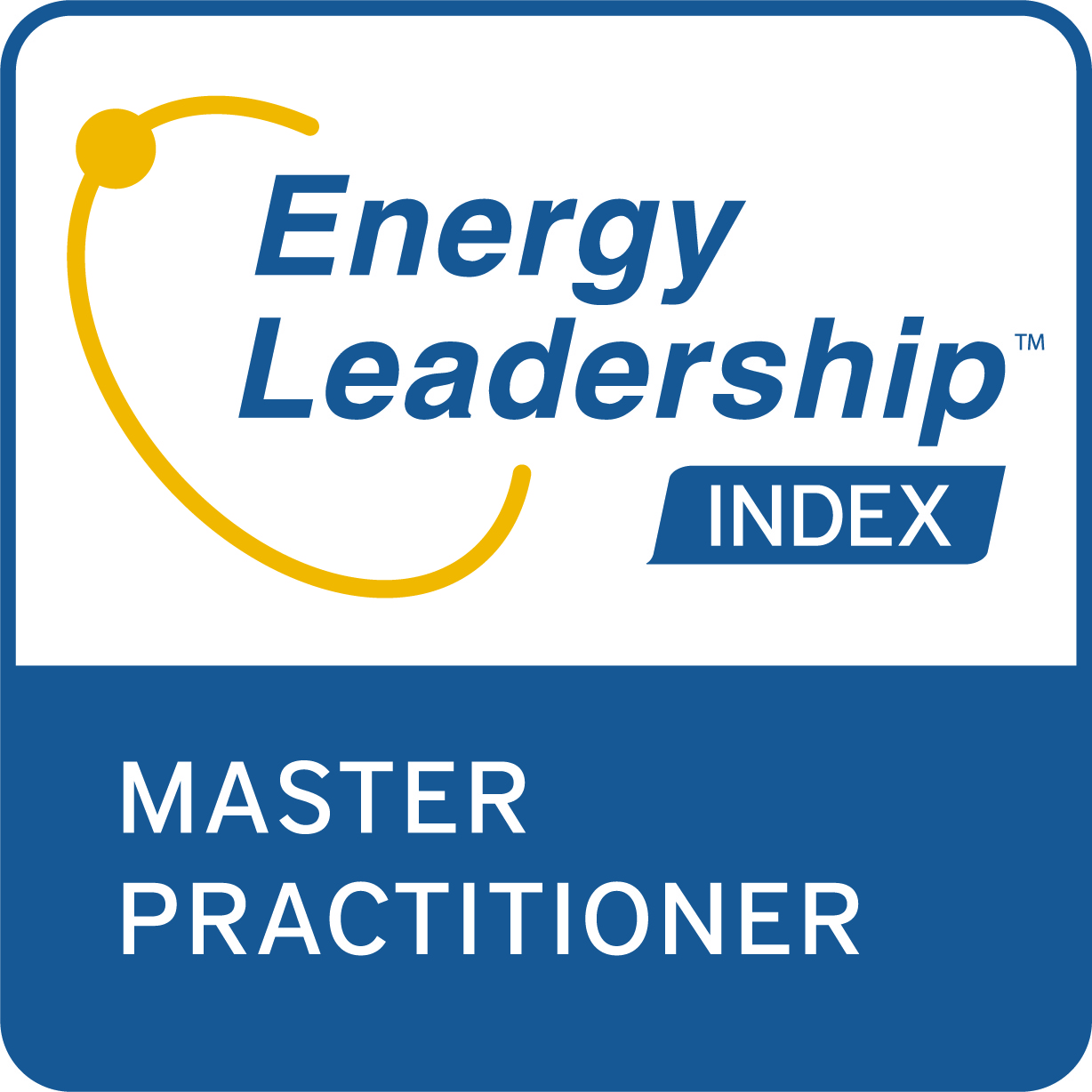 The Energy Leadership Index Assessment
The Energy Leadership Index (ELI) assessment, is a proprietary, research-backed tool that analyzes and gives a detailed breakdown of a person's energetic profile, the amount of each type of energy a person experiences under normal circumstances and also under stress.  The client and coach will discuss the client's natural energetic presence.  Through coaching, the client will raise awareness of their energy level(s) and understand how to shift their energy to different levels, creating desired successful outcomes.
Set up a consult to take the first step towards transformation.